Now that the village part is over and done with in Ruin, I thought I'd finally give a tour of the village.
A little background info (you can skip over this part if you want): I created the village for the story in Ruin. The world of Ruin is basically one land mass, most of which is in a dark age where people are struggling to survive. (Cheery, I know.)
The village I made is located in the very south of
this map
deep in the Southlands area which is very much like the beginning of a kingdom. They live pretty comfortably compared to some of the others. Before the Revolution, it was a self sufficient city with the village as support, so it just needed some adjustment after the Revolution to remain self sufficient while being protected.
Not too impressive from overhead, but you can see the layout of the town and the land from here. It's very simple.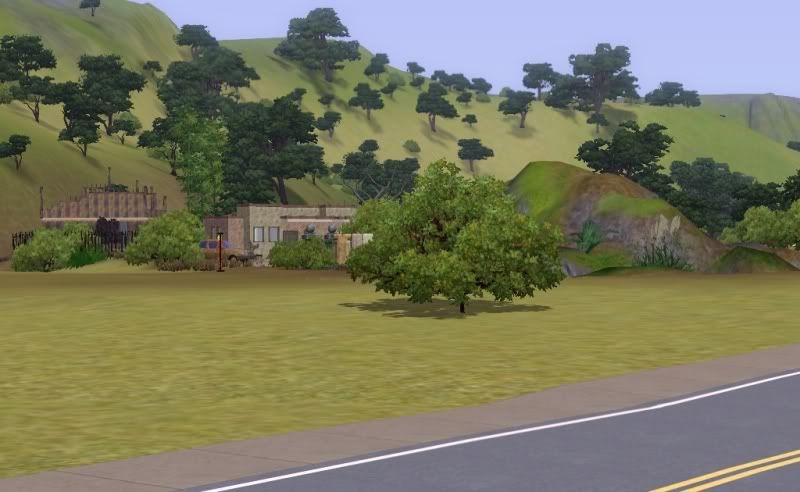 This is along the road that the tribals would walk on to get to the village. On the outskirts of town, we have a couple of run down structures (
Sheila's Decay
and
One Day Later
). Two are houses and one is actually a community lot which is the criminal warehouse (
Behind the Junkyard
).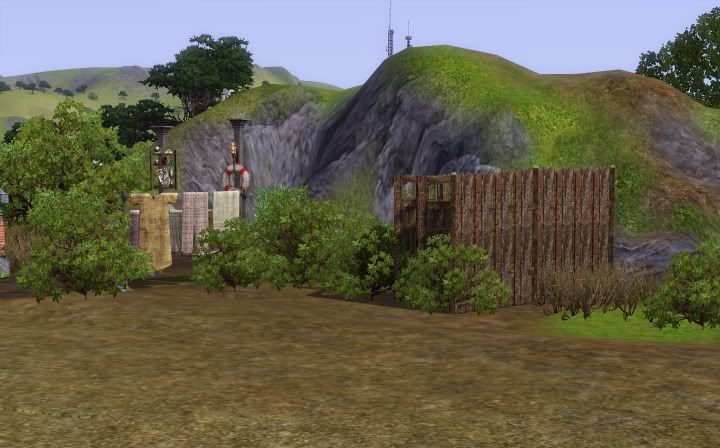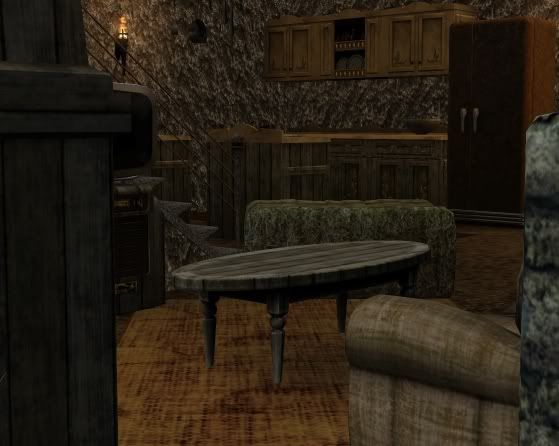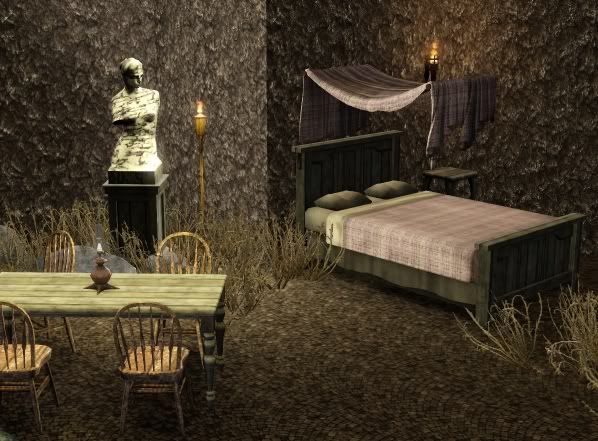 I imagine that there are people living on the outskirts of town, strays who are barely managing to make it. They can't join the tribe, and the village, with its limited resources that it doesn't want to share, won't accept hem as fully fledged towns people. So they have to live off the land, hunting and gathering and living off the good will of anyone kind enough to possibly share with them.
Game-wise, these are just sims that I don't play. I pretty much stick them there and let them figure it out.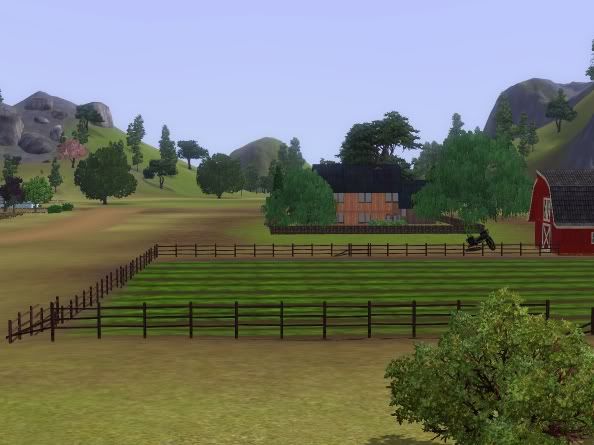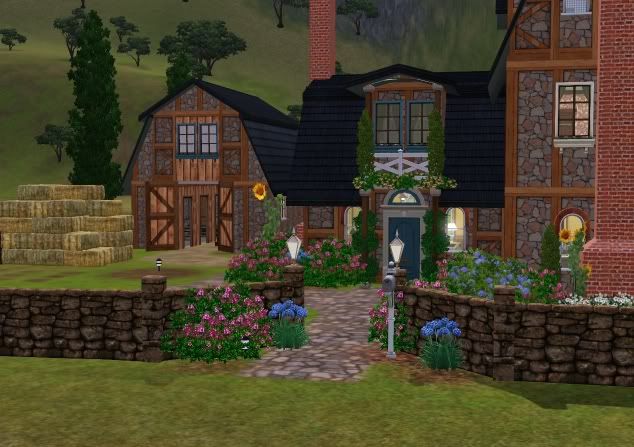 Of course, also on the outskirts is a farm (
French Country Farm
). I'm sure they need to keep an eye out for those people outside of town who aren't towns people.
Game-wise,
Angel and Mitchell
are living here. Spawners here include lady bugs (I thought that was particularly clever of me-- they're in the crops), and common seeds.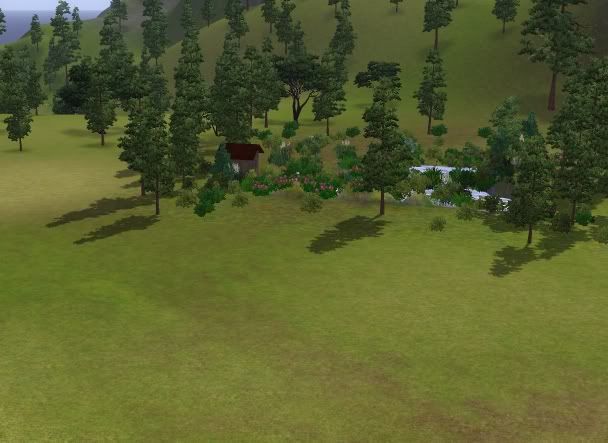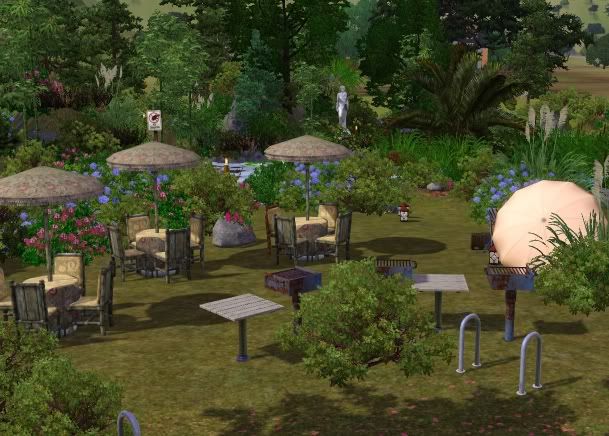 Forest over here that includes a lot with a swimming hole inside a lake (
The Wilderness Pools
). I'm sure there are more spawners over here.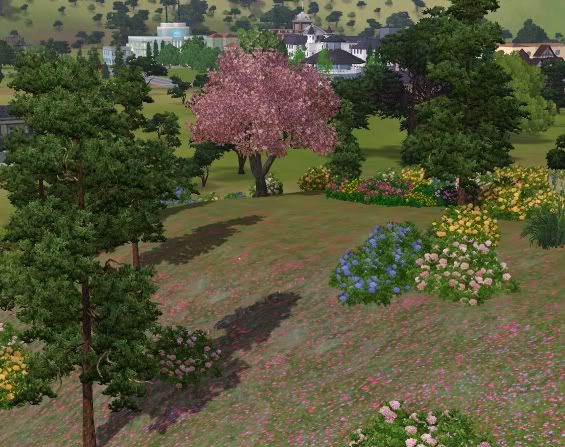 This is the meadow. I have it set up as a community lot. I found out a while ago that sims cannot have picnics just anywhere, it has to be a lot. So I put this random lot out so that sims can go and have nice picnics with their families.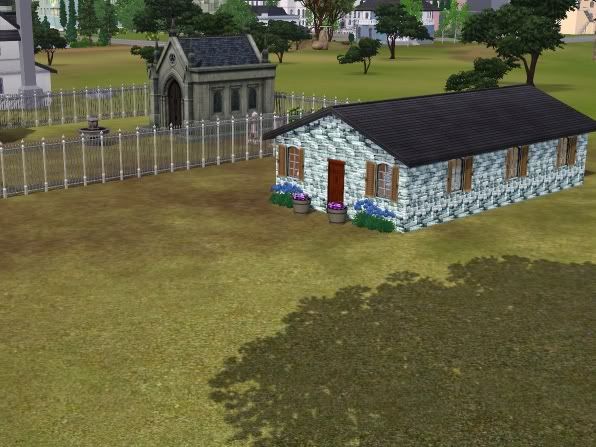 The graveyard which includes a small church. Trying to harken back to the middle ages a bit with the villages and stuff in Ruin.
These two are the guardians of the underworld. I'm working out a story about it that is said to have taken place before the two brothers destroyed the world. The male is always looking to the female. The two statues would never be placed in any other way or it would be bad luck.
Interesting to note that these two can also be found in Neutral justice/judgment rooms like the one we find Paula at in chapter 1 of her story.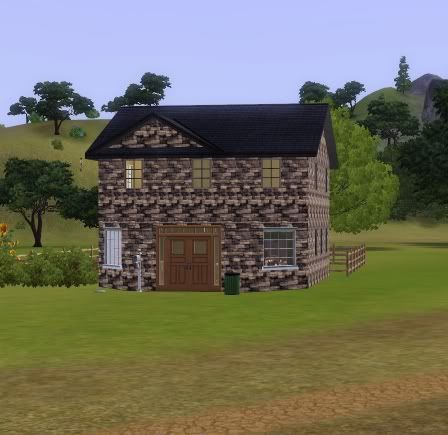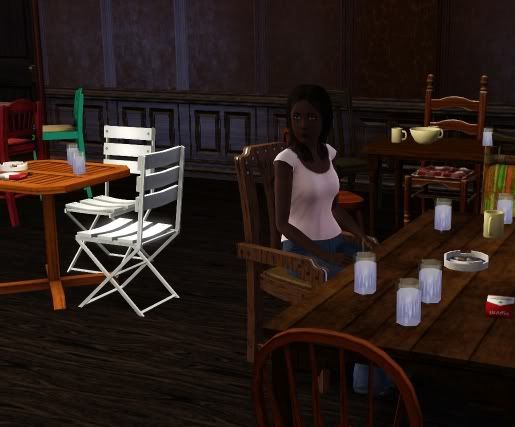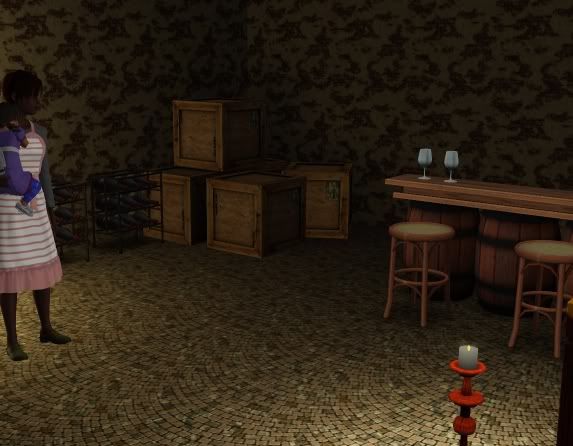 Pat's place, still technically on the outskirts of town. Pat's father built it with his bare hands and friends a couple years after the Revolution. (Story wise, for those who don't know, Pat's Place is a bar run by
Patrice Sherman
.)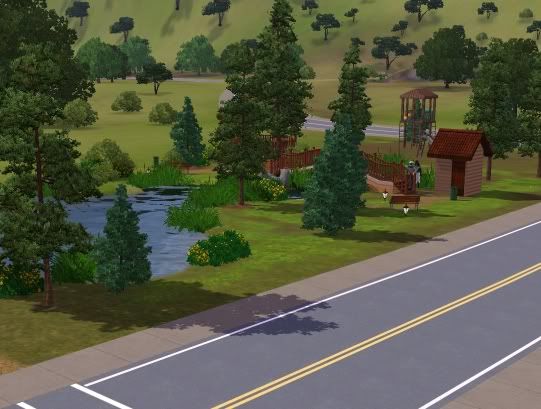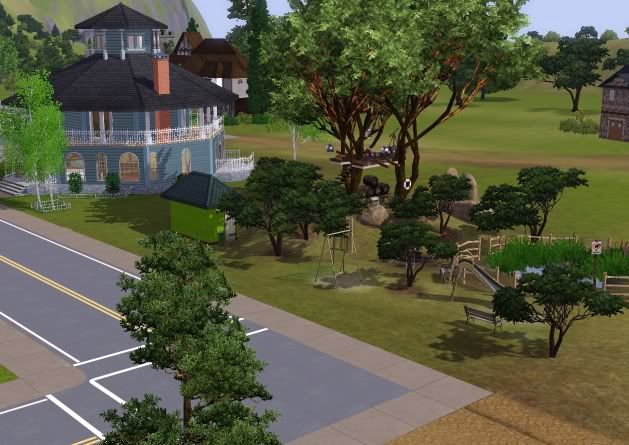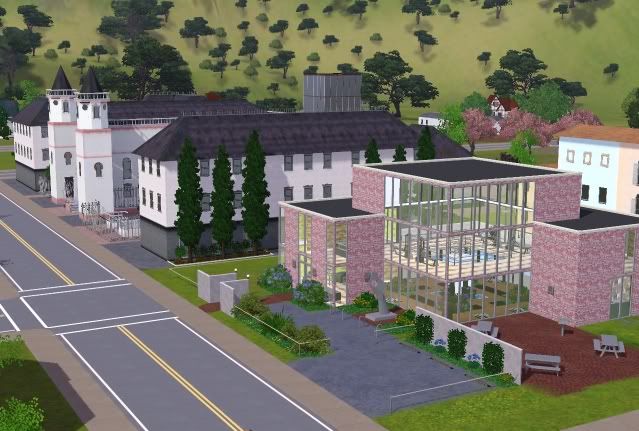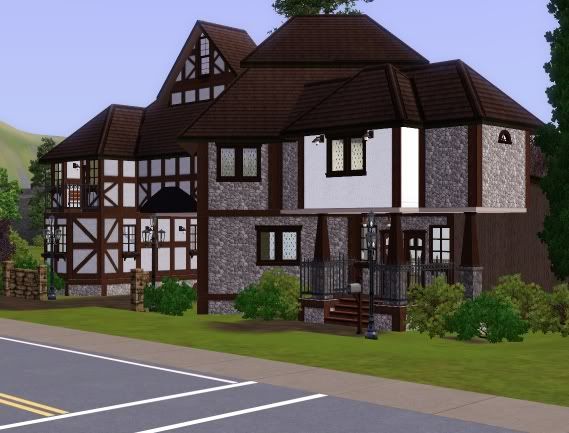 This is where Gloria, the village leader lives. They don't really have a proper form of government after the Revolution, though they probably did before the Revolution. Gloria wasn't exactly elected, though she was kinda. She pretty much stepped up and was willing to deal with Henri Smith (leader of the Southland's tribe) as she knew him from the Revolution. And everyone agreed that she handled him best. (Because you definitely need to know how to handle him.)
Her residence is huge, but only because she takes in people. Gloria cares for her towns people. If someone were tragically orphaned, she'd still consider them one of her own and would take them in until they could stand on their own.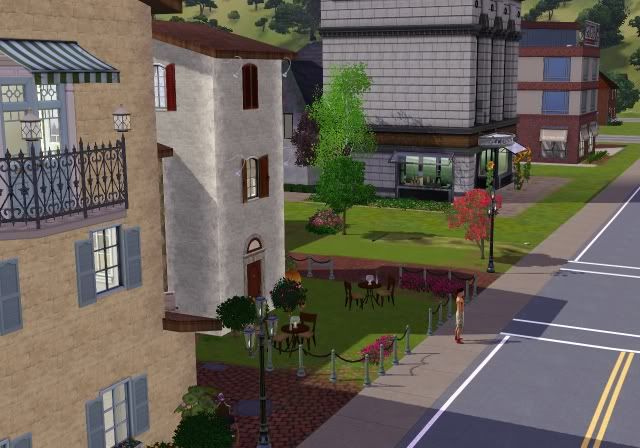 The market includes a book store and grocery store and
the junk shop
. Above I pretend are apartments.
Yes, that's a day spa and the corporate tower. They're mostly place holders for now until I stop being lazy and build my own or find some.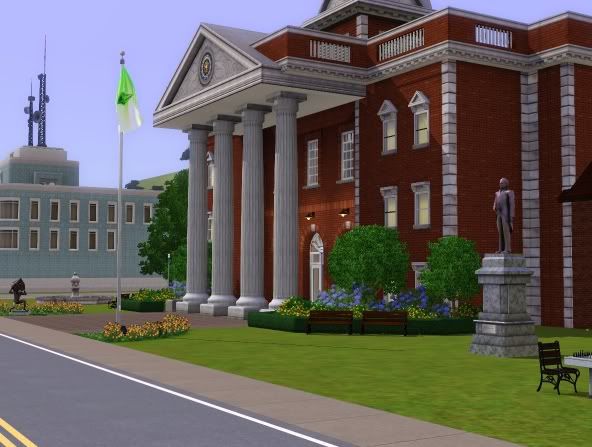 Old building from before the Revolution. The Southlands ran like a city, and the village was an important part of it. (Mostly, the upper class/those in power lived in the city out of gorgeous homes.)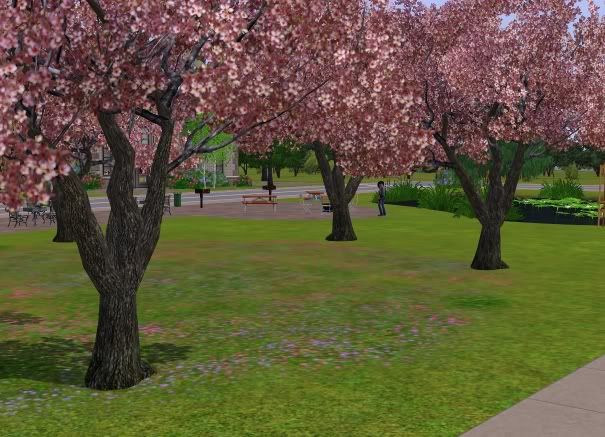 The ring of pink blooming trees is said to bring good luck to those who stand inside it and profess their love for one another. Weddings can be held here. Sometimes couples enjoy just relaxing and having a picnic.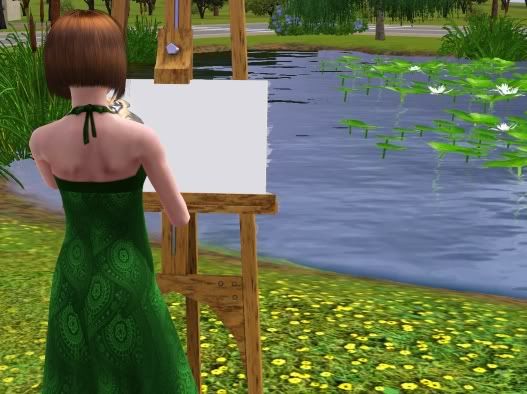 Artists come and paint here in front of the lake. I have an eisle set up so that sims can paint outdoors. It works really well. When a sim is done painting, they can choose to take the painting home with them.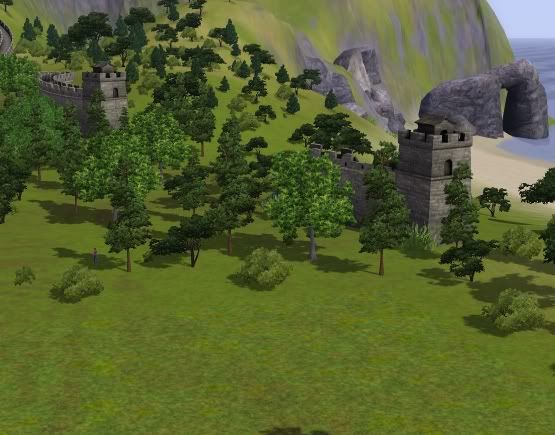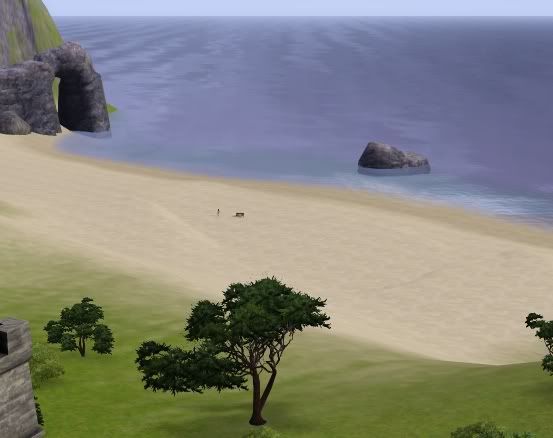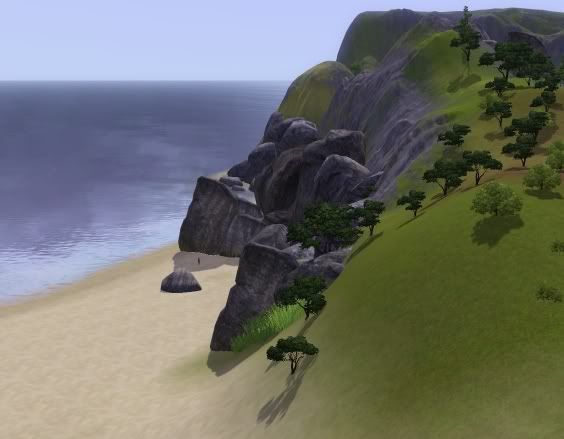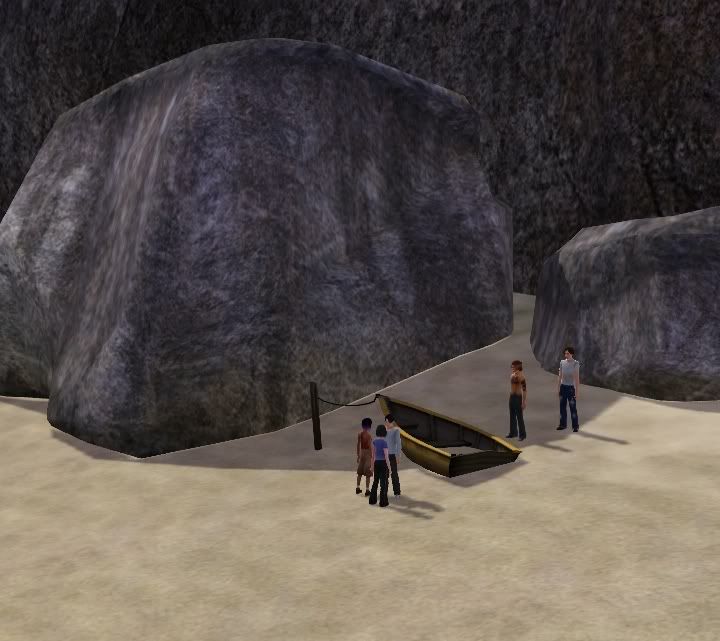 They have no words for this, but we call it a beach. It's said that the world was destroyed by two brothers and that they now sleep under the sea unaware that people live above them.
There is a fence before you get to the beach of course because pre-revolution, people from the Neutral Territory lived here. They originally had access to the beach blocked off because of the old story. It makes them nervous. Still, even though people now go down to the beach and watch the sea, they are solomn and respectful. They don't swim or fish.
(Game-wise, they can fish. I have a mix of common and rare spawners.)
Phew, if you made it all the way through then here's a reward: