I'm totally stealing this idea from
Laura
, but I played the game for a bit and of course I have a new sim dad today.
Happy
Falker Satherhood
Trigger!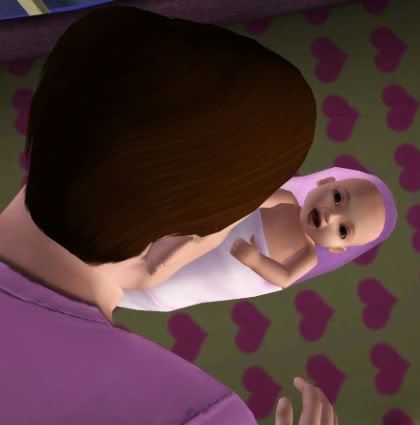 They happily welcomed a young girl sim which they named Felicia.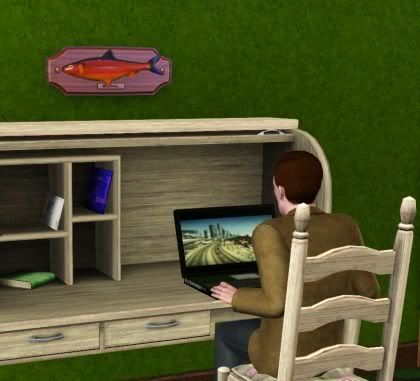 Amberle also gave him a new desk and had one of his fish mounted. Doesn't a mounted fish over his desk just say "Dad?" Now we just have to get him into golf.
But that wasn't all. Amberle also made him his favorite food for dessert: cookies.
I should have gotten video of him eating his favorite food 'cause OMG it was cute! He had this dopey grin, and he'd clap his hands before he'd take another bite.
Also, these two had one of their first serious conversations while over lunch... but I was too amazed to get pictures. Having a baby has put some added tension on their relationship. Amberle seems a little perturbed that he can do whatever he wants while she has to stay home. So shortly after that, I had her take a "me" day. (For Amberle, that meant going fishing up near the mountains.)