Because I'm a perv and proud of it!
All right, so the
most recent chapter
I think deserves some behind the scenes info. Mostly, how it was done. These were just some shots I took because I was curious. I had an idea and wanted to see if it could be done.
Basically, I wondered if using the OMSPs, I could make it look like one sim was sitting on the lap of the other sim. Well, then somehow that moved into "what if they're naked?" And there was probably some snickering.
Anyway, enough of me, some actual pictures.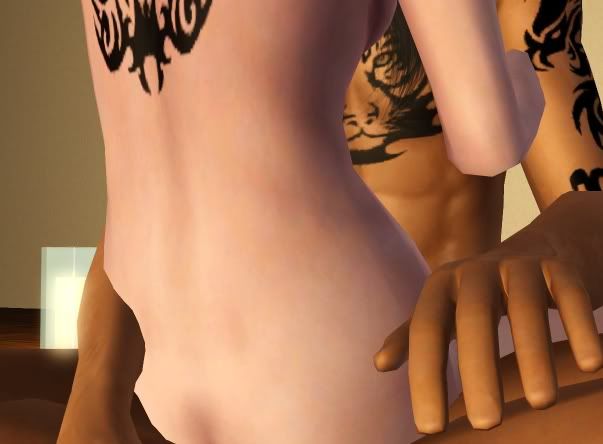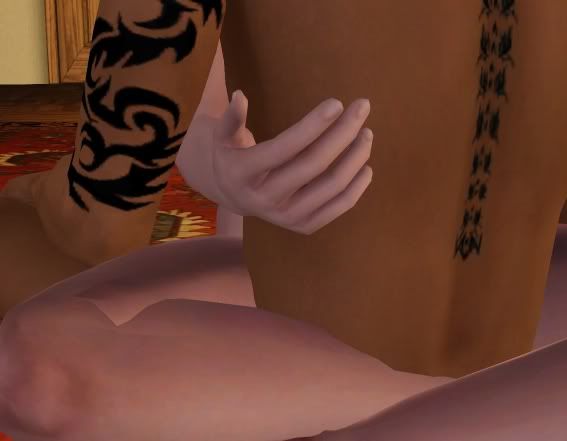 First, I pulled out the picnic basket, my go to prop. Then I had them both sit down. I moved the sims off the blanket, and Kyrene is actually sitting on a couple of
low fancy OMSPs
. In order to get Kyrene's hands moved though, I had to get her to chat with Alex first before I put her on the OMSPs because once they're on the OMSPs, things get a little weird.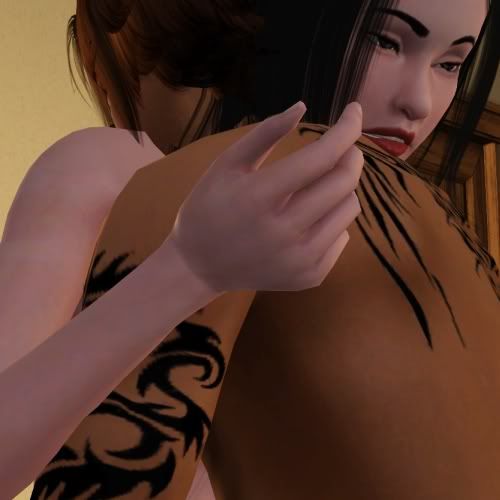 I loved this shot. She's just talking, but she looks a little sad-- yes I'm going with sad. This is not the first time I've caught an oddly sad look on her face (which is super odd since she's not posed, she's just talking).
The shot of Alex tipping her over is actually them on the couch.
Full shot: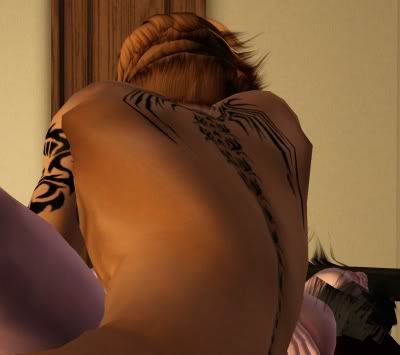 Actual shot: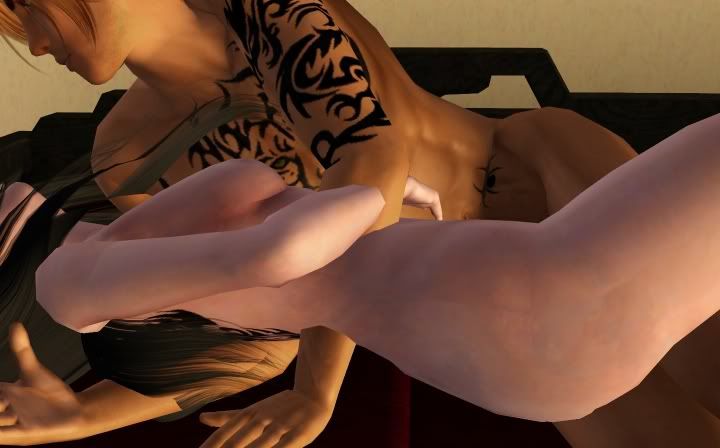 Kyrene is once again on a fancy OMSP. Using the Chaos Mod Painting, I had Kyrene do the "bored to death" animation, so she would fall flat, and I told Alex to take a nap, and then it was just a matter of timing.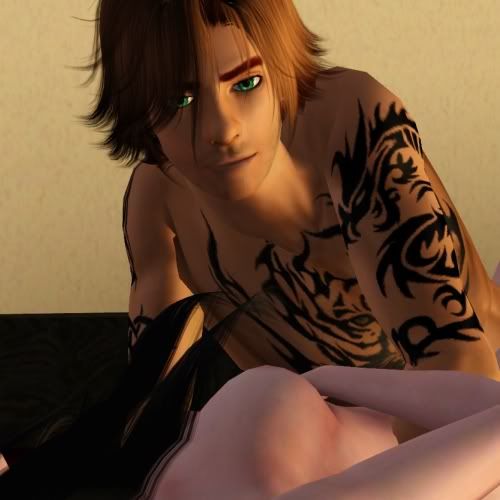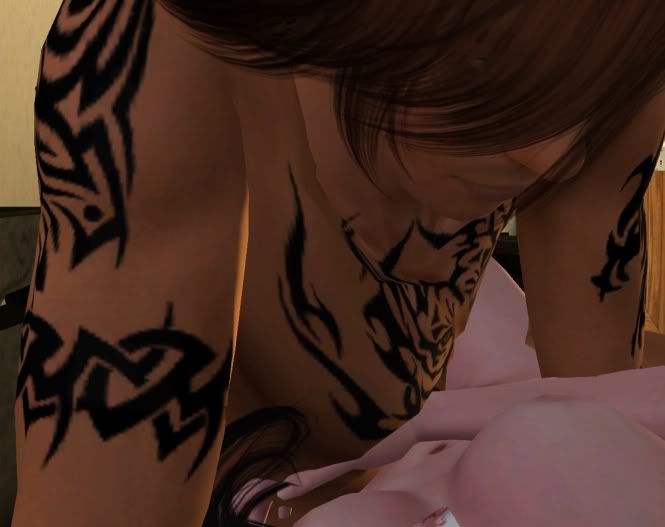 I'm really just trying to push Photobucket now. I'm almost daring them, lol.
Okay, so this was actually my second shot at making dirty pictures. These two were the subject of another photoshoot that was a spur of the moment what if thing, and I don't foresee using them, so I'll present them here.
You have to use your imagination for these. These pics are also highly suggestive, but I think they would be the sort to be heightened with some text.
I imagine that she searches him out, probably finding him with a small group. It doesn't take much to get him alone. Her smile is promise enough. They probably seek out an abandoned room in one of the abandoned buildings. He hikes her up, kissing her, sliding his hand under her skirt as she wraps her legs around him, throwing her arms around her shoulder. And well...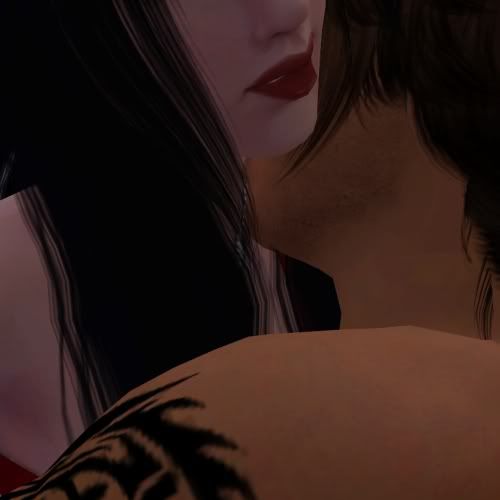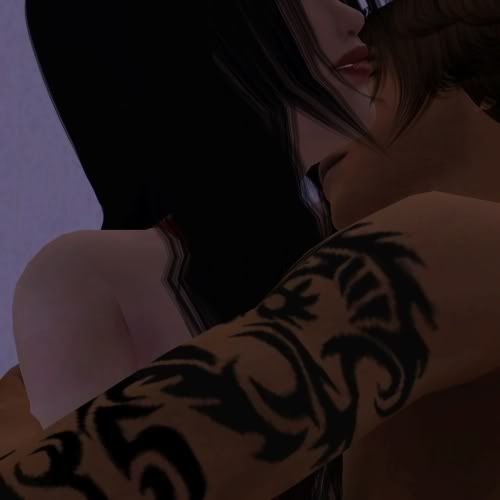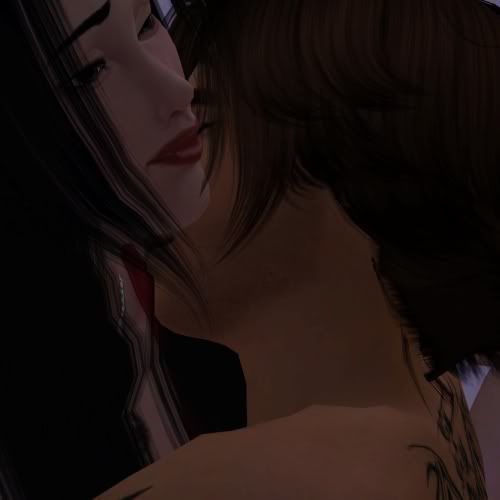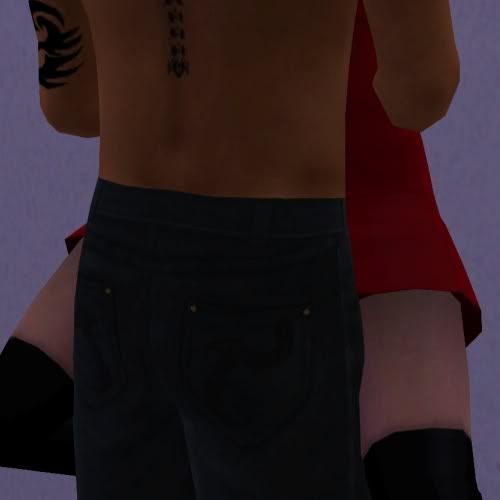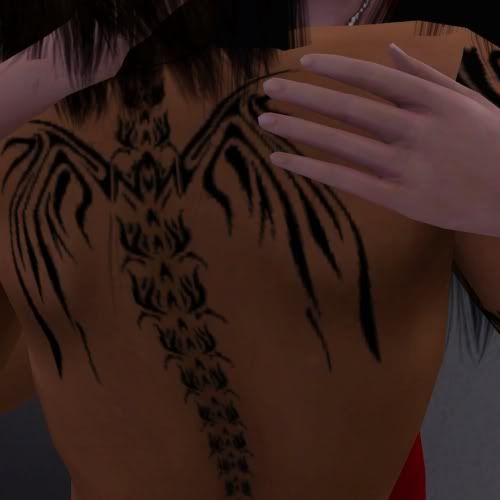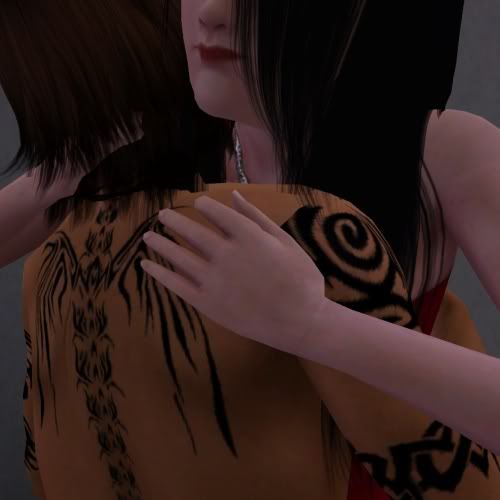 The first three are just them making out with her on OMSPs.
The fourth shot (with him between her legs), Kyrene is actually doing the Party Animal idle, y'know where they throw their hands in the air? And then she's on an OMSP to line her up. Alex is doing one of the amorous animations, the one where he wraps his hands over someone's waist. I sort of liked the line up for that shot, but hated that he wasn't doing anything.
The last two are just amorous hugs, Kyrene also on OMSPs so it looks like he's lifting her up.
So that's pretty much it. Just involves a weird idea, and some play testing. I think that's enough dirty pictures of these two, not that either of these two would mind. You'll just have to imagine the dirty pictures yourself!