So I've mentioned before that after I create a character, I give them a test run in the sim world to see how well they match up with the character I see in my head. Some come out perfectly the first time, and some I have to edit quite a bit.
Pat is one of those that came out fully formed, perfectly. While looking for pictures of her body, I ran across the original test shots I ran her through after I made her. These were also Brandon's test shots as an adult.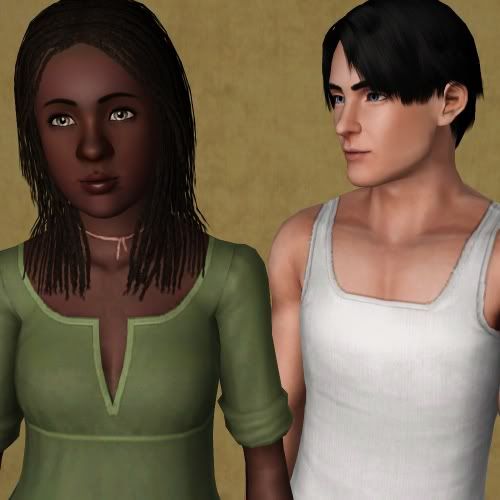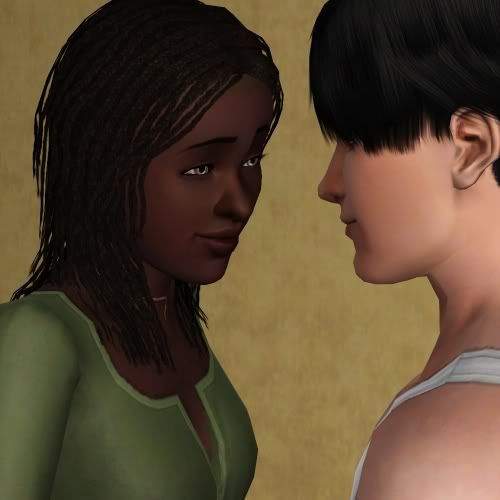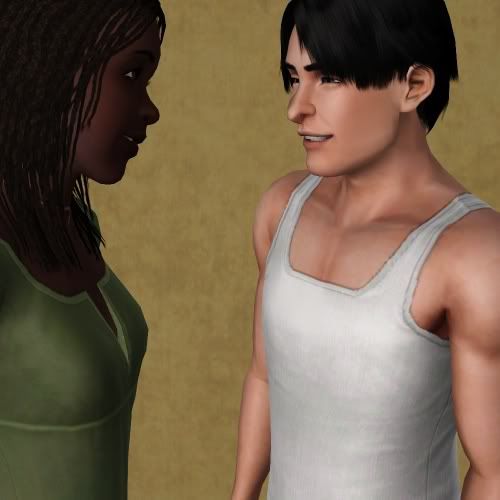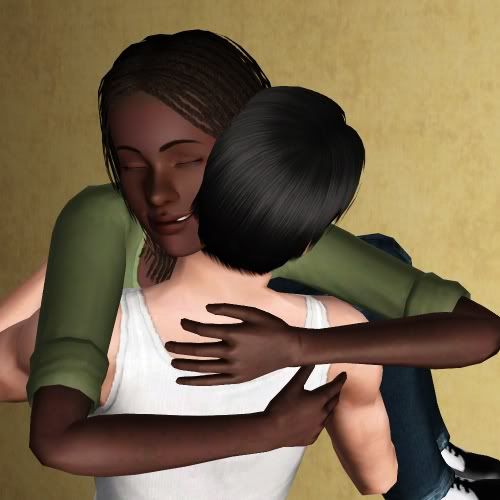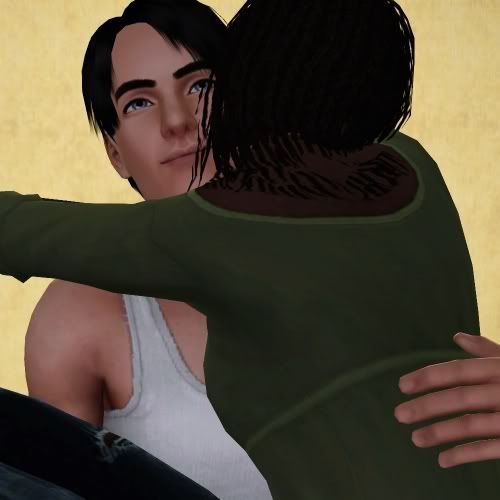 But, of course, it wasn't until these pictures below that I was absolutely SURE I had them down perfectly.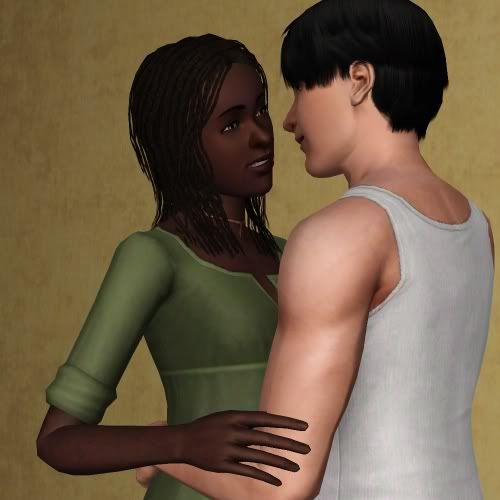 Love LOVE this shot, because it looks like he's trying to cajole her into doing something. I would bet he does this to her from time to time when they're alone, just the two of them. They aren't often alone, not if Pat has her way. But if he stops by when they're cleaning up or closing, I can see Rita (Pat's mom) excusing herself and taking Melissa with her. (I think she'd make it very obvious that she was leaving them alone, and she'd invite Melissa in on this very obvious not so secret secret. I can imagine Melissa giggling about it even if she isn't completely sure what is going on and needs her grandmother to explain it to her which would bring up some awkward questions from Melissa later I'm sure.)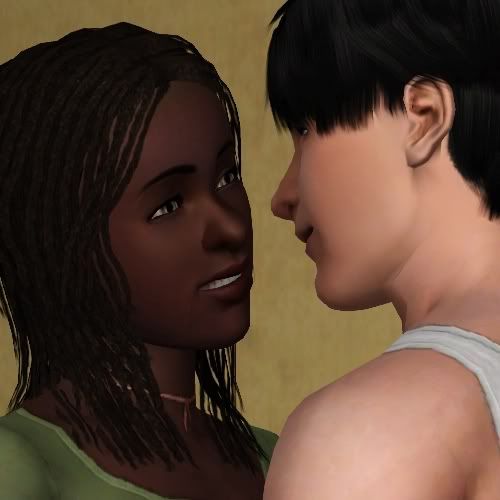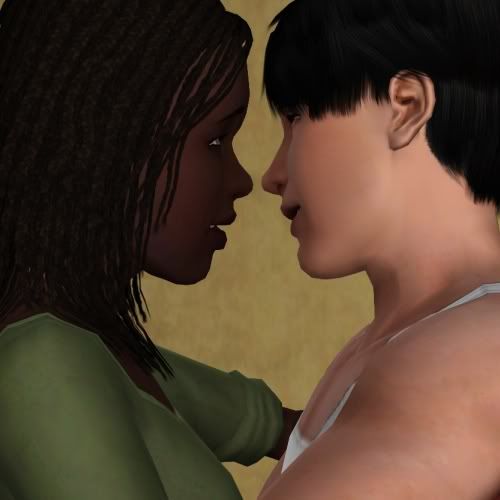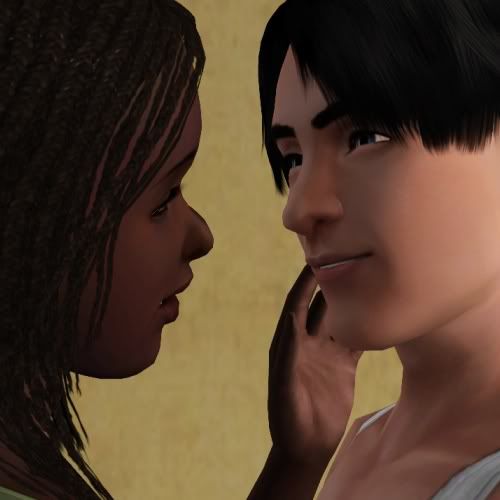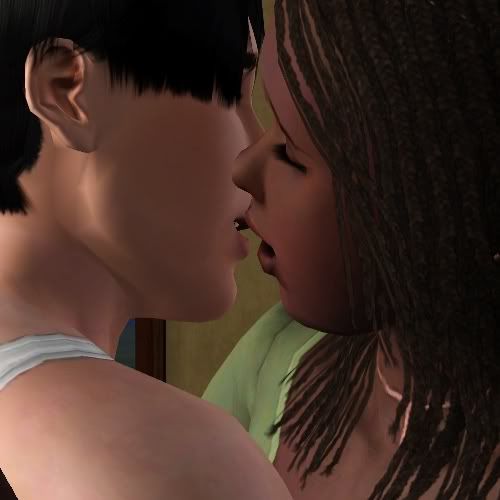 And of course, he wins here. Did she ever really have a chance?
Kyrene was made at the same time, and so Brandon was also used for her test shots.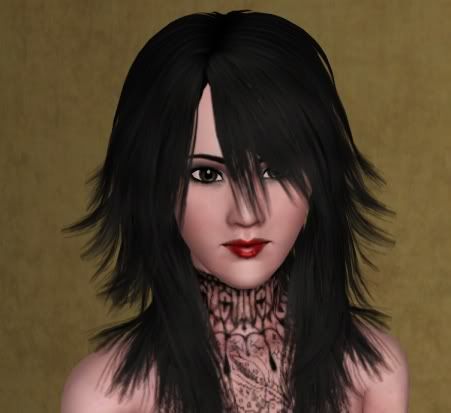 Kyrene's first try. So not her. It was her eyes, so I sent her back to CAS.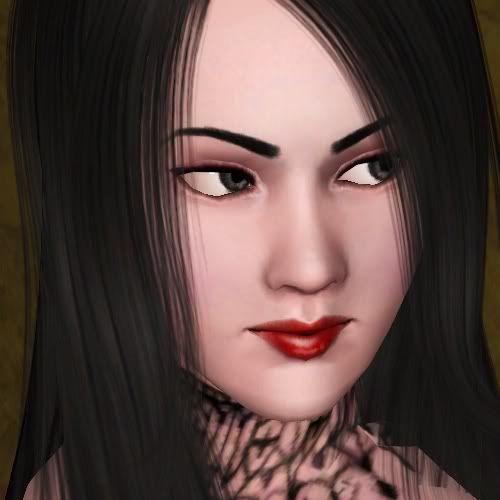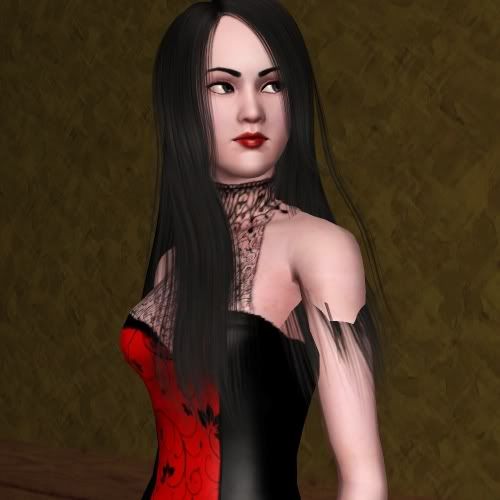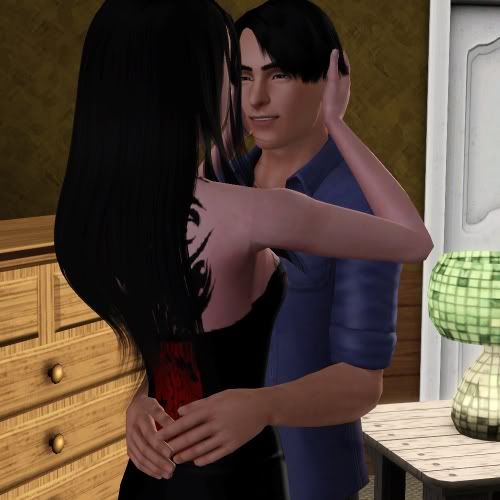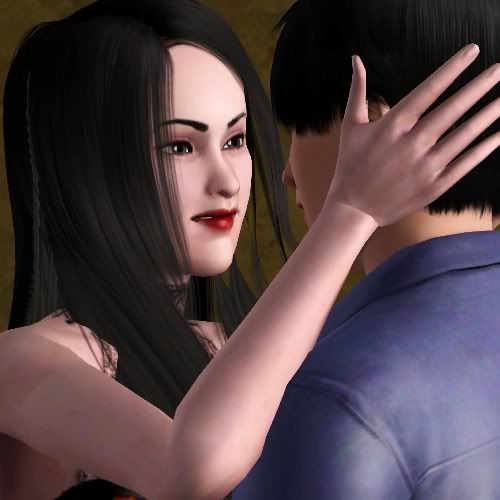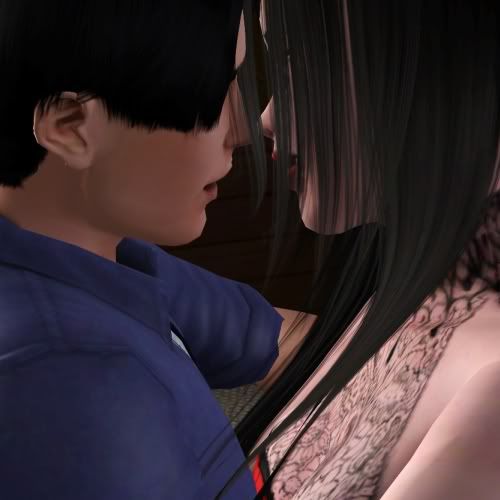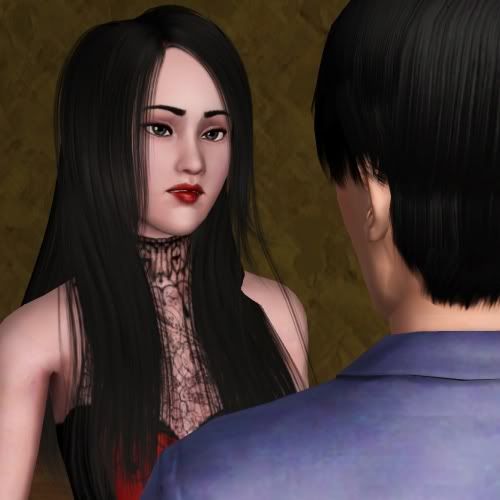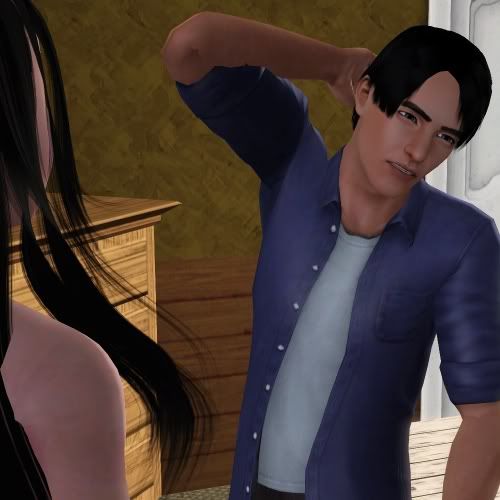 What I love about Kyrene's sim is how expressive her face is. She can look dangerous, sultry, and sad with very little facial movements.